Post by BlackDaemon82 on Feb 1, 2017 12:06:42 GMT
GCCC VERIFIED 28LHAH 10 brought together the best jobs from LHAH 6-9 with a chance of being GCCC Verified...


---
1) MC319 Deathrun
by

MichaelC319

LTS

(5 votes)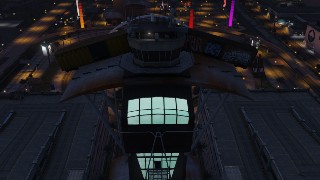 A great created LTS at the Los Santos International Airport. The parcour for the runners is very hard, but a good challenge.
BlackDaemon822) Elita Circuit
by

treen

Race

(5 votes)
Multiple classes available. Great choice of the route. Props as always well chosen and well placed. Makes most fun with classic and rain.
BlackDaemon82

Top quality propping make this one stand -out fast flowing race with the 50 props purposefully to guide well and protect the major poles. The natural undulations of the road will keep you on your toes though and make sure only the best will get the chequered flag around here.
agrajag3) Paleto Bay Karting
by

BlackDaemon82

Kart race
(5 votes)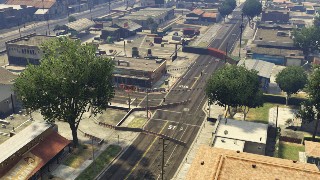 A fun tight and technical romp around Paleto Bay stringing together some tight alley sections with a long straight. The Blazer lock perfectly suits this thanks it's fast steering to manoeuvre around in the tighter sections.
agrajag4) Sadbot
by

treen

Race

(4 votes)
Originally created for "Track Design Competition" and was my favorite in TDC # 2. It's a great race and the props and CP's were chosen perfectly and well placed.
BlackDaemon82
Top notch propping in a top notch airport track well suited to the Super class. A few tighter turns mix it up well with a overall fast paced race.
agrajag5) What the Hell??
by

monzterbill

Capture

(4 votes)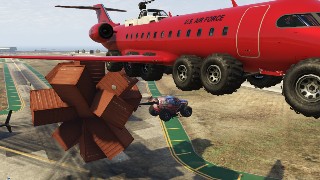 Another good capture from monzterbill. Works fine and it is hard to get the packages.
BlackDaemon826) J$-ContainerC××××××´
by

Jhowhcs

Stunt race
(4 votes)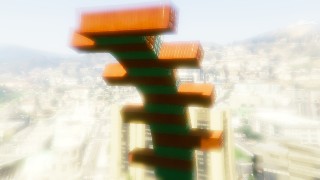 A circuit for chicane masters as you take a series of chicanes before a smooth stunt with a unusual flip finishes the race off in style. Top quality
agrajag7) *DM* GO POSTAL BUILDING
by Trigg-rHappy TDM

(4 votes)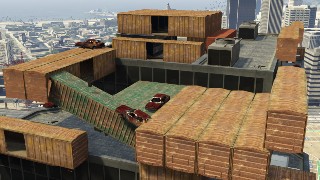 Another great Deathmatch from Trigg-rHappy, on the roof of the Go Postal building. Great created and good choice of weapons that were well placed.
BlackDaemon828) GHG-#SoT Rewind Repeat It
by

iGerardHG

Stunt race
(4 votes)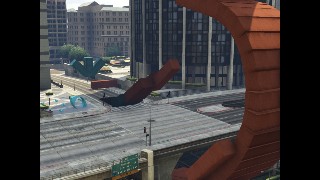 Wow, great created stunt race. It's a short race, but works perfect.
BlackDaemon82
As silky smooth a stunt as you can get, with a short track making sure the stunt remains the focus of the circuit. One quick loop followed by one flip to loop, sounds simple but it's deliciously addictive.
agrajag