Post by sleepwalk1980 on Sept 15, 2017 9:05:58 GMT
Please review and vote CYBI XB1 #002 in this thread.
And offer some suggestions for a theme for the next event (tba)

I'll post up a theme poll once we have a winner from this event's best job poll.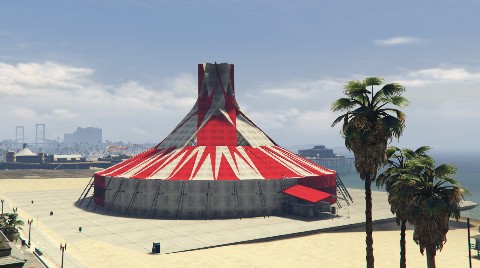 Playlist Link

Candy land
was a good race, nice and quick, simple layout. Good use of props. Probably better/more carnage with bigger lobbies.
Facility C
is a fantastic build. It looks stunning with all the lights bouncing off different coloured props. Kept getting lost in the facility but the job worked well.
JW Gacy Circus
was another fantastic build. A whole circus tent full of clowns. The premise of stealing bicycles was silly (in a good way) and the objective text was really funny. Simple engaging and fun. Make it a harder to deliver the bikes.
Red Nose Freaks 2
some of the sections in this race were really fun and posed a bit of a challenge to navigate them, but in the end getting stuck at nearly every obstacle was too much and it took nearly 25 minutes to do 3 laps. If this race was half the length and with less windmills to navigate, it would be a lot more fun.
RPG Code
I have to confess this one confused the hell out of me. It took me ages to figure out what to do and where to go. Once I got it though the concept and build was pretty good, a lot fo time was spent on building this, very creative use of environment/props - especially where you go inside the building and use the corridors. But having everyone running down the same narrow passages with RPGs tho... just meant a hell of a lot of respawning which got too much.
Unfairground
this one didn't work at all due to some weird respwan issue which sent everyone to the middle of the map when respawning even though the respwans in the creator are placed at the pier. It was my own job so I won't comment more on it as I am a bit biased haha

---
CAN YOU BUILD IT? is a regular submission based challenge event.
The challenge is for creators to build a job that fits within the chosen theme.
RULES:
Submissions can be any job type; DM, LTS, CPT, or SR.
Submissions can be any invented minigame made within those job types (X vs. Y etc).
Submissions must be thoroughly tested and working prior to submission.
Creators can submit up to 2 jobs each. Please indicate which is your preferred submission.
No bulletproof or motorcycle helmets.
No snacking up, BST or body armour (unless it is placed for use by the creator).
No glitched or invisible outfits.
Please submit job in this thread in the following format:
Photo
Title
Description
Link
Any special settings (rain, gamertags off, number of laps etc)
SUBMISSION SETTINGS
(subject to change depending on the needs of the job)
DM - 10 minutes
LTS - 10 minutes
CPT - 2 teams = 2 rounds (6 minutes per round), 3 or 4 teams = 1 round (10 minutes per round)
Race - 3 laps
TAGS
tag your jobs so others can find them
#GCCC
#CYBIXB1